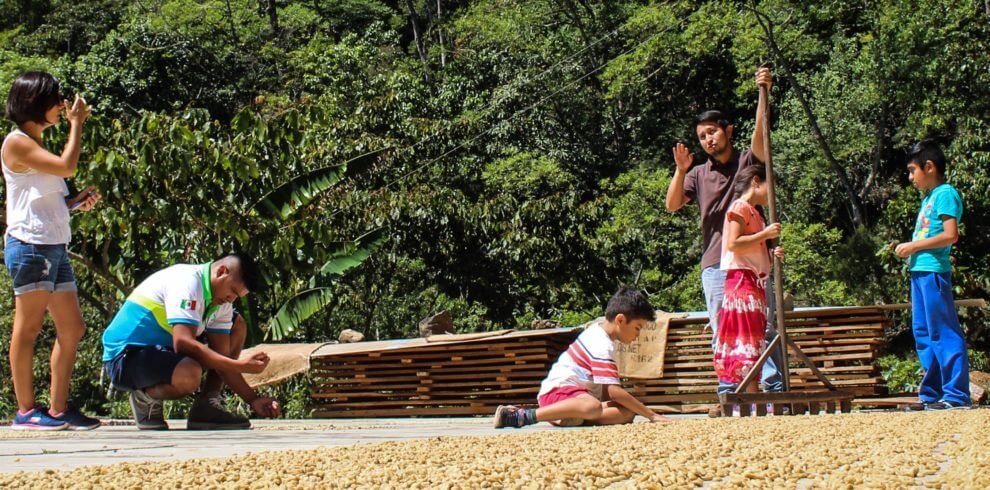 DO YOU LIKE COFFEE?, WOULD YOU LIKE TO KNOW HOW IT IS MADE?
IN THIS TOUR WE WILL HAVE THE OPPORTUNITY TO SEE THE PROCESS THROUGH WHICH ONE OF THE MOST POPULAR DRINKS PASSES AT THE LEVEL
WORLDWIDE, COFFEE!
COFFEE IS ONE OF THE MOST TRADED PRODUCTS IN THE WORLD AND ONE OF THE THREE MOST CONSUMED BEVERAGES IN THE WORLD.
WE WILL BE ABLE TO ENJOY A TOUR OF THE COFFEE SEEDLINGS, WE WILL KNOW THE WAY AND THE WAY IT IS GROWN THIS PRODUCT THE PROCESS THAT CARRIES TO REACH OUR TABLE.