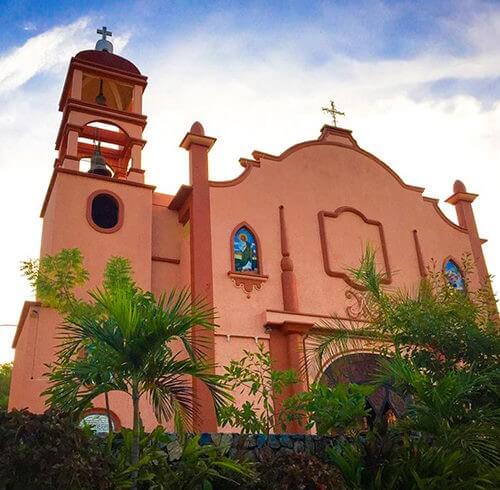 IN THIS TOUR YOU WILL BE ABLE TO KNOW THE MAIN PLACES THAT CHARACTERIZE THIS BEAUTIFUL TOURIST DESTINATION.
WE WILL VISIT THE MAIN CHURCH OF BAHIAS DE HUATULCO, WHICH IS FAMOUS FOR ITS INCREDIBLE PAINTING OF THE VIRGEN DE GUADALUPE.
WE WILL HAVE THE OPPORTUNITY TO VISIT THE VIEWPOINTS OF HUATULCO, WHICH PROVIDE US WITH BEAUTIFUL PANORAMIC VIEWS, WE WILL HAVE THE OPPORTUNITY TO TASTE FAMOUS OAXACAN PRODUCTS SUCH AS MOLE, MEZCAL, COFFEE, CHAPULINES, QUESILLO, CHOCOLATE, ETC., WE WILL VISIT A FAMILY THAT BY GENERATIONS IS DEDICATED TO THE ELABORATION OF FABRICS IN A TRADITIONAL WAY USING WOODEN LOOMS AND NATURAL PRODUCTS TO HAVE TEXTILES.